Welcome!
Coloured Courts - Your Guarantee of Superior Craftsmanship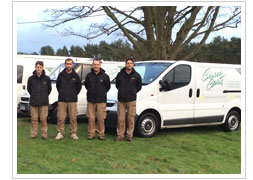 Our enviable record of satisfied clients right across Southern England is your safeguard in choosing Coloured Courts. A great deal of our work results entirely from personal recommendation for fine workmanship at no-middleman prices.
Exceptional value for money
Economy is a major advantage with a Coloured Courts installation. The proposed location is carefully surveyed, and we provide a detailed estimate. Naturally we supply the full range of associated equipment to complete your court, including nets, posts, fencing and gates, and precision line-marking. This has the attendant advantage of a single-source contract for you.
Superb finish, real durability
Our high-performance tennis surfaces are finished by the application of a sprayed quality coating, which not only provides the attractive colour of your choice from our range, but also because of it's compisition, penetrates deeply into the top surface to ensure extreme durability for many tyears of tough use and intensive play.
Resurfacing and upgrading
Coloured Courts also offer a comprehensive service to revive playing surfaces that have need of refurbishment. As in our methods of construction of a new court, the latest technology is used throughout, with slip-resistant high-penetration materials, enhancing and upgrading a tired tennis court to as-new standards.
The Ultimate Choice
Remember, a tennis court is a major investment. Coloured Courts are proud of their record, and promise a court with a pedigree. Combining good looks with all-weather play capability, a durable surface with really easy maintenance. All at a truly competitive price. We look forward to being of service to you.
Talk to us about your tennis court! You can reach us on 01730 892154 or by emailing fred@colouredcourts.co.uk